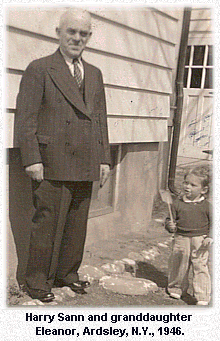 My father never had any money. He came here from Galizia in what was then Austria before the turn of the century and, as a boy, went to work in the sweatshops. It was still a sweatshop existence when I was growing up, because the Amalgamated Clothing Workers never seemed to be able to extort any kind of living for its members from the garment trade. The work was seasonal and even though my father worked for my mother's own brothers we never knew, from week to week, when the money would stop.
    In the time I'm talking about, 1931, a bad time, something extraordinary happened in our family. My father sent my mother on the only vacation she had ever been privileged to have without him. My sisters and I were quite startled by this; before then, the only vacations, few and far between, consisted of endless journeys by jitney limousine to some horrible and loathsome bungalow colony in the Catskills, where only the trees offered any distinction from The Bronx slum tenements we were fleeing; inside, it was quite the same way of living.
    Anyway, in this particular spring in 1931, my father came up with enough money to send my mother to the shorefront resort of Lakewood, New Jersey, something of a Jewish Riviera, so it was akin, let's say, to a goyish tycoon sending his bride off to Nice or Cannes for a week of sun and solitude. It was a very large event in our family then, and I have always treasured it the most because I was the one it had the largest effect on. Indeed, it started me off in my career. This was pure happenstance, of course.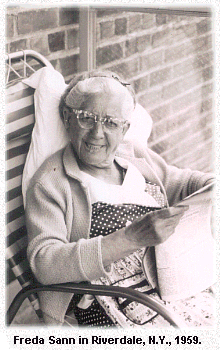 My mother's trip to the sun and surf came about at a moment when I was in the process of quitting high school. Over the usual parental objections, to go to work. I wanted to be a newspaper reporter in the worst way. Mostly under the influence of the movie version of the Hecht-MacArthur "The Front Page," followed by an extensive reading and re-reading of the text. I wanted to be Hildy Johnson. It was not the sort of thing I could discuss with my father, who would forever remain an immigrant on these shores. I had no communication with him at all but I could talk to my mother, who had come from Russia but attained her high school diploma in night school while working days in her brothers' children's wear factory for $3 a week (paid not to her but to her father). My father was a foreigner and my mother was an American, it was as simple as that. My father railed over my hooky playing and eventual decision to drop out of Morris High. He hit me, too. My mother simply tried to explain to me that I was making a bad mistake which I would forever regret; it wasn't a matter of going to college and becoming a doctor or a lawyer, for the family sights were never set that high, but it was a matter of completing my high school education so that I could get a better job in time. My mother was not at all sympathetic about this wild idea of her son becoming a newspaper reporter. I think she thought of that as something the Christians did.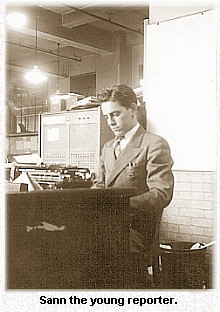 When she came back from Atlantic City, tanned and refreshed by the week's respite, she happened to be armed with all kinds of authoritative reasons why I should not be a newspaperman. In the hotel, it turned out, she had met a man named Maurice Rodesk who was the political reporter for Mr. Hearst's New York Evening Journal. Rodesk, a lifetime bachelor, had singled out my mother, who was a pretty little woman then and bears all the traces of it now even in her 77th year, for most of his attentions on the brief vacation he was enjoying in Lakewood. Thus, my mother was able to tell me all about the newspaper business when she got back to The Bronx. She told me that Murray Rodesk, one of the most important reporters in the city, if not the whole country, had assured her that the worst thing a boy could do, any boy, would be to quit school to go into anything so unrewarding as a career in journalism. She said that Murray Rodesk, who was middle-aged, had spent all of his life as a reporter and was then making $60 or $65 a week on the largest evening newspaper in America and working all kinds of crazy hours to do it. She told me that Murray Rodesk hated Mr. Hearst, the Journal and the whole profession with a passion and would never let a son of his make the same mistake that he had made.